April is an amazing force. When I met her I was immediately in awe of her quiet, soulful confidence and her inner strength. We communicated for quite a while before her shoot and, by the time we met for the first time, she felt like an old friend! Her laughter lights up a room and her energy was contagious on set! I knew I wanted to include her in my interview series and I was so thrilled at her enthusiasm to contribute! April has been through a tremendously challenging and unexpected health issue and I loved that she went into planning her session just as much for herself as for her partner. I was also excited that she wanted to approach her interview from a point of body acceptance, especially on the heels of my previous post about body shaming. She, like most of us, has struggled with accepting her body and loving herself for who she is right at this moment. I can identify with that internal battle and we bonded over it right away. I'm so happy she chose to be featured here and I love how thoughtful and moving her interview is.
LHI: What initially made you decide to book a boudoir shoot?
April: For a very long time I was trapped by thoughts I allowed to be enforced by culture policies where I thought I needed to be a certain size in order to be enough. Initially I used the idea of a boudoir shoot as a reward for reaching the ultimate goal, a size I thought I needed to reach. I thought once I succeeded in reaching that size I would be worthy of nice things. A lot of energy was expended on overcoming excuses to shrink my measurements. I developed the mindset that my body deserved to be punished and submit to thinness.
It took the recovery of an unprovoked pulmonary embolism for me to realize the progress in my health did not equate to perfection. I found strength in this process and embraced loving all 6 feet tall and one inch of me. I discovered that it is okay take up space. I had originally contacted Beth to schedule a session as a reward for completing a challenge. The challenge became a lesson in body acceptance. This shoot made me realize I am beautiful and worthy exactly as I am. The recovery struggles had me gain weight and I finally realized I needed to just book the shoot and stop waiting. While the pictures were a gift for my husband, the investment for myself was the best gift I could give myself.
LHI: What was your biggest fear before you booked your shoot? Did it come true and, if not, what happened instead?
April: My biggest fear was that I would hate what I saw in the pictures. I was nervous my insecurities would be captured on film. That fear or shame would be reflected in my eyes. I was worried the time and cost would result in me sliding backwards. The reveal was incredibly emotional for me because Beth captured me embracing my body and I could see the confident strong woman I knew I was. My husband commented that the pictures captured me exactly how he sees me when he looks at me when we wake up each morning and how I carry myself through the day. She captured my strength.
LHI: What was your favorite part of your photo shoot?
April: Preparing for the shoot was a lot of fun. Per the suggestion of Beth I looked for inspiration on her site and made a Pinterest board. I enjoyed planning my outfits. She gave me a packing list and a prep list and I felt empowered and prepared. My most favorite part was the actual shoot itself. Beth made me feel pampered and beautiful and amazing. I stepped into her studio and disconnected from the daily static of responsibilities. It was a lot of fun, the hair and make up and the overall vibe of the studio was exciting. Beth made me feel comfortable. She helped me focus on my assets and was very positive. I never felt as though she was trying to hide any flaws. She focused on my strength. I walked out with energy and a renewed since of confidence because I faced insecurities in front of the lens.
LHI: Why should women treat themselves to this experience?
April:The reward of the experience goes beyond the photos. It is an investment women should make in themselves. Beth captures women in a way a portrait or selfie never could. Every woman deserves to experience the transformative process in front of the lens.
LHI: If you were going to tell your best friend about your experience with Lost Highway Imaging, what would you tell her?
April: This investment is worth it. Beth is very professional. She coached me through the entire process from the consultation before the shoot to posing me to my pinkie. I could tell she was genuinely excited for me at the reveal. This is an amazing opportunity for you to invest in yourself. It can be a beautiful step in body acceptance and loving yourself.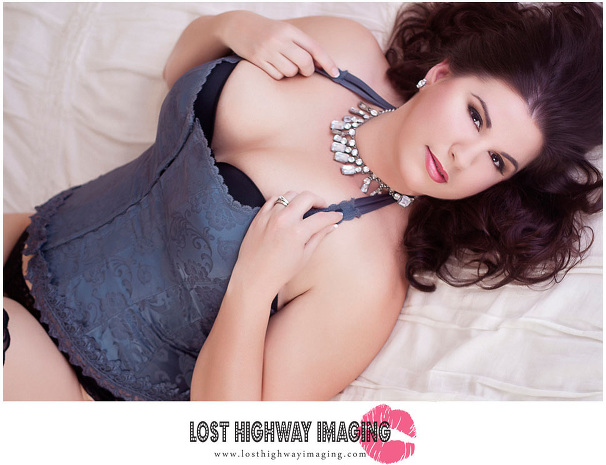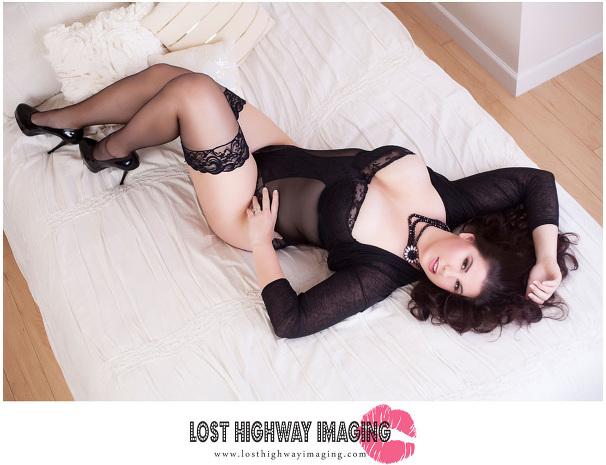 April, there are not even words that can convey the amount of love, respect and admiration I have for you! You are a beautiful, bright, brave woman that I am proud to have been trusted with the opportunity to show you just how gorgeous you really are. You are the kind of woman I want my daughter to look up to and exactly the kind of women our world needs more of.
Want to book your own boudoir photo shoot in Connecticut or elsewhere in New England. Our CT boudoir, glamour and pinup photography studio serves the entire upper east coast, from Massachusetts and Rhode Island to New York and New Jersey. Our all-female team is committed to introducing YOU to your inner bombshell in a safe, body-positive, fun environment! Contact Beth at 860-608-4868 or email beth@losthighwayimaging.com