When I first met Ashley she was so bright eyed and enthusiastic it was impossible not to fall in love with her! She is a little fireball and I don't think she even took a single breath while she described her whole dream shoot to me! The minute I heard "Rock Star" I got REALLY excited because I'd had the exact same idea in my head for a while and just hadn't had the opportunity to make it happen! She gave me a starting point and I totally ran with it… right down the a fog machine and awesome pink and blue stage lights! Of course, we wanted to give her some other looks, too, so we included some classic boudoir (with an outfit to match her tattoos!), some sexy glamour and even some fun soccer pinups! When it was time to break out the amp and fog machines she was all warmed up and ready to rock! Ashley, you KILLED it and you looked absolutely amazing!!! Thanks for sharing!!
LHI: What initially made you decide to book a boudoir shoot?
Ashley: I decided to book a photoshoot for two reasons: 1 : I have always wanted to feel sexy. To have my hair and makeup done. To feel like a model. 2: my wonderful husband heard me talking about wanting to do a shoot and bought me a gift certificate for Christmas.
LHI: What was your biggest fear before you booked your shoot? Did it come true and, if not, what happened instead?
Ashley: My biggest fear before the photoshoot was not knowing how comfortable I would feel trying to be sexy in front of the camera. My fear did not come true at all. Beth helped me get comfortable and helped me pose in positions where I felt sexy and strong.
LHI: What was your favorite part of your photo shoot?
Ashley: My absolute favorite part of the photoshoot was every part! The makeup! The hair! The transformation of me, mom and wife, to a sexy woman. Beth took my ideas and made them look even better than I could have ever envisioned.
LHI: Why should women treat themselves to this experience?
Ashley: I think every woman should treat themselves to this experience. It's empowering as a woman to be made so sexy and beautiful. The entire experience made me feel so special and a strong independent woman. It builds self esteem and truly empowers women with this incredible feeling of strength.
LHI: If you were going to tell your best friend about your experience with Lost Highway Imaging, what would you tell her?
Ashley: I have told everyone about my experience. That the whole experience is fun, sexy, creative, and you can "make yourself" into anyone you have ever desired to be. It's like adult dress up and every woman can relate to the fantasy. You get to love this fantasy an transform yourself into anything you want. Beth makes you so comfortable from start to finish and I had such an amazing experience. Now I'm addicted and want to again!!!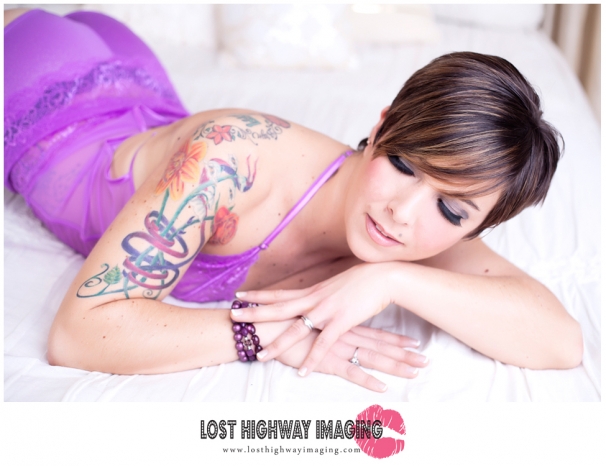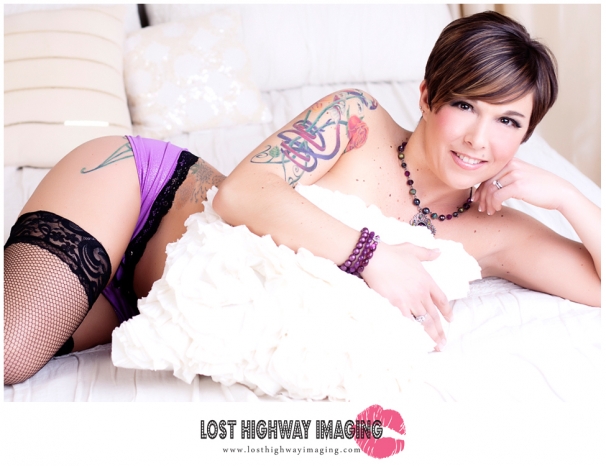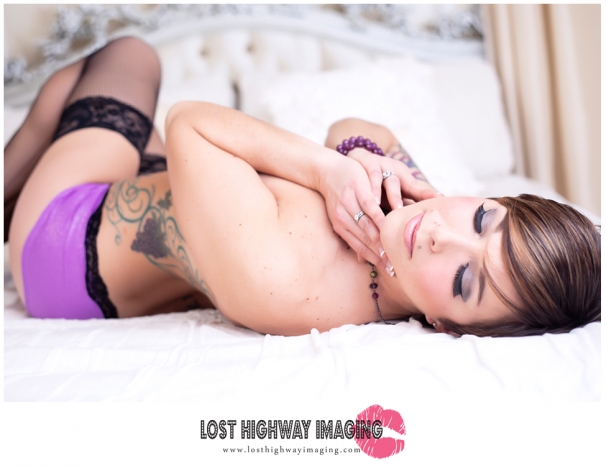 Thank you, Ashley, for entrusting me to create your boudoir photos! It was truly a pleasure!!! And thank you to Stacy Ferrington, who provided the beautiful hair and makeup styling for this shoot!
Lost Highway Imaging is Connecticut Boudoir Photography Studio specializing in glamour photography, sexy lingerie photo shoots, pinups, beauty head shots and so much more! We are a photography studio for women and by women. Please contact us to book your own Lost Highway Experience! Our clients come from all over the east coast, from New Hampshire, Rhode Island, Massachusetts, New York, New Jersey and NYC.