Leanne and I have something in common that I knew about her from the minute I got her first message… we are both obsessive planners! LOL! From the first moment, she had a million questions! Right away, I loved her attention to detail and her commitment to make her shoot the best it could possibly be! It is so much easier for me to create my best work for a client when she is just as committed as I am to making KILLER images! Leanne researched looks she liked, made a Pinterest board full of inspiration images and found a ton of beautiful lingerie to bring with her! She was inspired by the classic, retro looks of Old Hollywood but wanted to modernize it with some sophisticated, classic glamour. When I started getting the pictures of things she'd bought for her session I knew we were going to have SO much fun!! Lots of lace and satin, some vintage polka dots, lots of intricate details and a great sense of how to put it all together! Don't get me wrong, I am always more than happy to help women put together looks for their boudoir shoot or help them come up with styles and themes for their session… but I also love it when a woman knows what she wants and makes it happen! Planning can sometimes be the most fun part of your boudoir photography experience… it's an excuse to buy sexy lingerie, try lots of things on and indulge in things you might otherwise skip… like manicures, thigh-high stockings and lacy underwear.
Thank you so much for sharing your experience and your photos with the world! Your story is inspiring and I'm so honored that you chose me to be your photographer! You looked absolutely AMAZING and the camera loves you!! I hope you enjoy your photos as much as I enjoyed creating them with you!!
LHI: What initially made you decide to book a boudoir shoot?
Leanne: This February I celebrated my 30th birthday. One of my goals for my 30th birthday was to lose 35lbs, and I did it! I wanted to do something to make my birthday feel special and more importantly make ME feel special and to celebrate all of the hard work and dedication I put into looking and feeling comfortable with myself. I started researching boudoir and pin up photographers in my area and looking at their portfolios. I decided that a boudoir photo shoot was exactly what I wanted to treat myself to for my birthday.
LHI: What was your biggest fear before you booked your shoot? Did it come true and, if not, what happened instead?
Leanne: I didn't want my photos to be just any old photos, I wanted them to be a reflection my personality and how I see myself. I didn't know anything about boudoir photo shoots, but I did know that I didn't want cheesy backgrounds and cheesy props. I wanted my photos to be sophisticated and timeless. I kept thinking, how am I going to really plan this, who is going to do my hair, who will do my makeup, and more importantly what will I wear, or not wear ? I began "pinning" boudoir photography that caught my eye and became inspired. I found several photographers in my area that said they specialize in pin up and boudoir photography. Many of them had nice quality photos, but the poses and backgrounds were not as sophisticated as I had in mind. Finally, I went to Yelp and found Beth Claire with Lost Highway Imaging. I loved all of her work, literally, all of it! I emailed her and within a few hours she emailed me back. Her response was so genuine; I could feel her passion and enthusiasm for her work just from reading her email. I knew that she was who I was looking for.
LHI: What was your favorite part of your photo shoot?
Leanne: Who would do my hair, makeup, and what would I wear? The things that worried me the most turned out the best! I kept thinking, JEEZ, why haven't I done this before? I remember, after one of the photos, Beth turned the camera around and said, "Look at you." In disbelief, I replied, "that's not what I really look like." She said, "What do you mean, that is what you look like right now." That made me feel good.
LHI: Why should women treat themselves to this experience?
Leanne: The bigger question is, Why not?! This experience made me feel AMAZING and every woman should feel amazing. I never would have thought that I would ever find myself sitting at work, going through photos of MYSELF on my phone and it making me smile! It sounds strange, I know, but if you can't relate to this, you should do a boudoir shoot with Beth! My friends and family keep asking me, "why did you do a boudoir shoot?" and "who did you do it for?" The answer to this is simple, I did it for ME! And I would do it again (and again)!
LHI: If you were going to tell your best friend about your experience with Lost Highway Imaging, what would you tell her?
Leanne: If you have ever thought about doing a boudoir shoot, you've got to hire Beth. You can just tell that she loves doing what she does. From my initial email to the final reveal, she literally walked me through the entire process and let me know what I should expect and how to prepare. From helping me choose what to wear, to coaching me on every pose, to selecting my final images. It was easy and FUN! Her confidence makes you feel confident and what is better than that!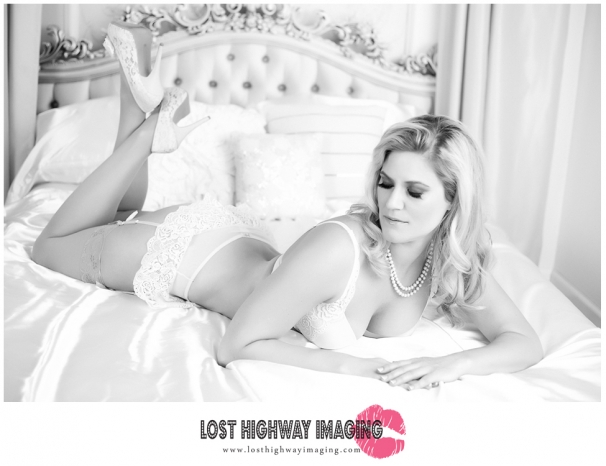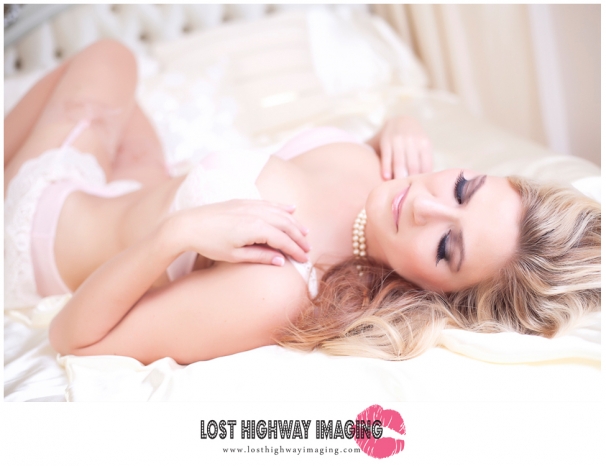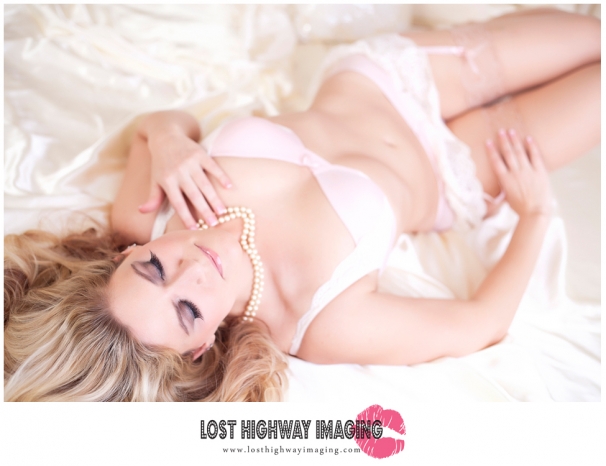 Lost Highway Imaging is Connecticut's premiere boudoir photography studio, dedicated to creating beautiful, sensual, empowering images for women. Our all-female team is here to make you look AND feel amazing! We are located in CT, just minutes from Foxwoods Casino and Mohegan Sun Casino, and we serve all of New England, from Boston, Massachusetts, to Providence, Rhode Island all the way to New York City, New Jersey and beyond.