I was lucky enough to meet Rachel through a fantastic client who came to my studio last year. When I heard from her again a few months ago I was floored to find out that she had just been diagnosed with breast cancer in both of her breasts. As women, we don't expect cancer to strike the young and healthy among us, and it is so easy to forget how often that actually happens! Rachel and I are almost exactly the same age and it really hit me hard when I found out her diagnosis. Not even a year before,  she was the picture of health, youth and vibrancy. The reality of it really hit home and I knew we needed to create something really special that celebrated her body and also showcased her fiery, fun, intense personality! When she walked into the studio on the day of her shoot, it didn't take me more than a minute to realize that nothing about her had changed. She is still the firecracker I knew her to be… and also a serious force to be reckoned with! She was facing her cancer head-on without missing a beat! We both knew it was going to be an emotional experience but I am so glad she entrusted me with creating timeless, beautiful images or her body both before AND after her double mastectomy. I'm still incredibly honored that she shared her experience with me… and I'm so happy that she wanted to share it with all of you, too. We need to talk about breast cancer. We need to love and support those going through treatment, celebrate those who beat it, grieve those we lost and, so importantly, TALK ABOUT EARLY DETECTION! Early detection likely saved Rachel's life… and it could save your life or the life of someone you love as well!
LHI: Rachel, you have a truly inspiring story to share. Can you start out by telling us a little bit about yourself?
Rachel: Well, lets see…. I'm 30 years old. and umm that's all I got to say about that- no kids, never married, own a couple businesses (I just bought a bar! lol). That about sums it up!
LHI: You contacted our Connecticut boudoir photography studio after your breast cancer diagnosis when you found out you'd need surgery. Why did you feel like it was so important that you have photographs of your body before your surgery?
Rachel: The decision to have a double mastectomy was really easy. I made it before the doctor even told me what all my options were. But my breasts were a HUGE (literally) defining feature and part of my life. I hated them about 95% of the time, I swore for years that I was going to cut them off as soon as I had children, but the time came sooner than I thought and I had to make a decision, spend the rest of my life getting MRI's, Mammograms, Ultrasounds, and worrying, or get rid of those babies and live relatively carefree. I chose the latter, but I wanted something wonderful to remember them by. I also thought I might write a book and photograph the whole process, and I knew you were a wonderful photographer.
LHI: What was your favorite part of your photo shoot?
Rachel: My favorite part of the shoot was probably getting my hair and makeup done. I felt like a completely different person. My second favorite part was making funny faces and laughing while you were taking my pictures.
LHI: Looking back, how do you feel about your images now that you've been through your first of your series of surgeries?
Rachel: I LOVE my pictures. I particularly love the black and white shadowed one, and my post-surgery pictures too. I feel like you were really able to capture my personality not just my physical self. I really feel beautiful inside and out, even in my after photos I feel it.
LHI: You also asked for something that some might consider unusual… you asked for photographs of your scars directly following your first surgery. What made you want to document that part of your journey in such a raw way?
Rachel: I'm not really sure why I wanted photos of my scars, maybe so I can show my kids someday how strong their mama was, or to give other women some hope. It's not really that horrible of a thing to go through. Yes, it hurt. Yes, Im still in occasional pain, but really it could have been so much worse.
LHI: Breast cancer can change so much in a woman's life. What advice would you give to a woman facing a new diagnosis?
Rachel: The only advice I can give you is this – It is what it is, everyone deals with things differently but I think it's not the end of the world if you catch it early enough, and there's no sense in getting really upset over something you can't control. Just find the facts, make a plan, and stick to it. I regret nothing about my decision.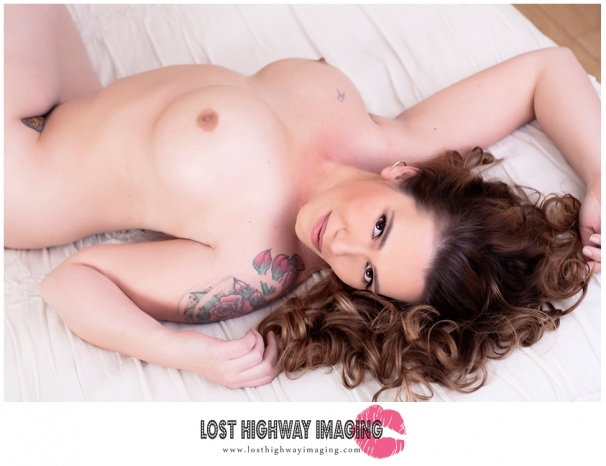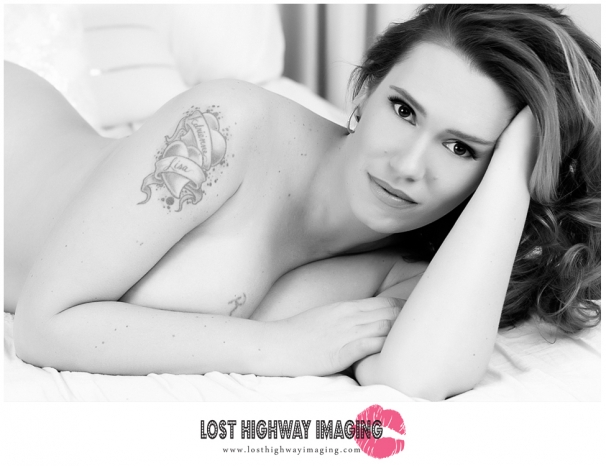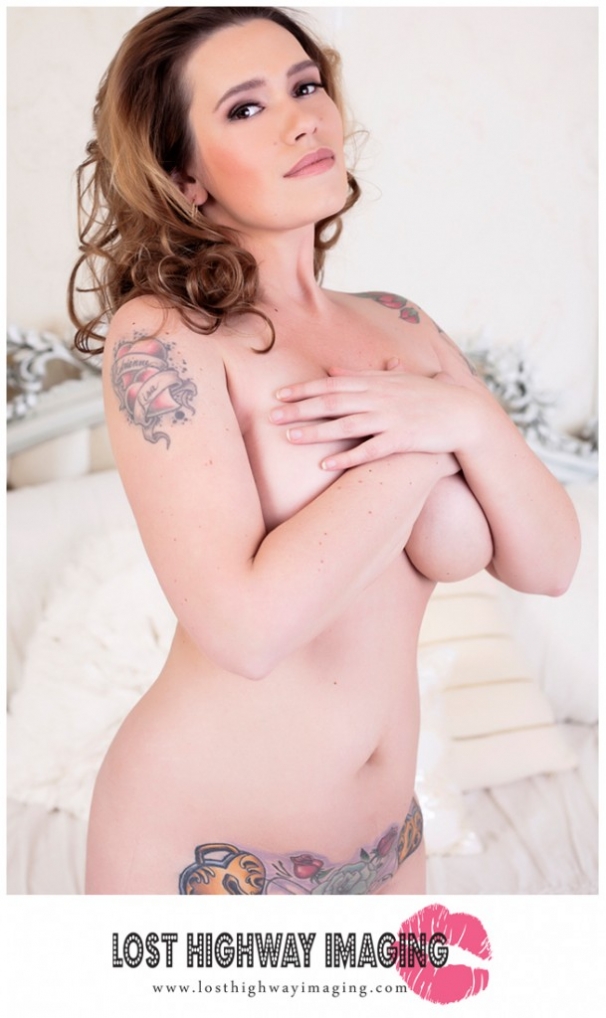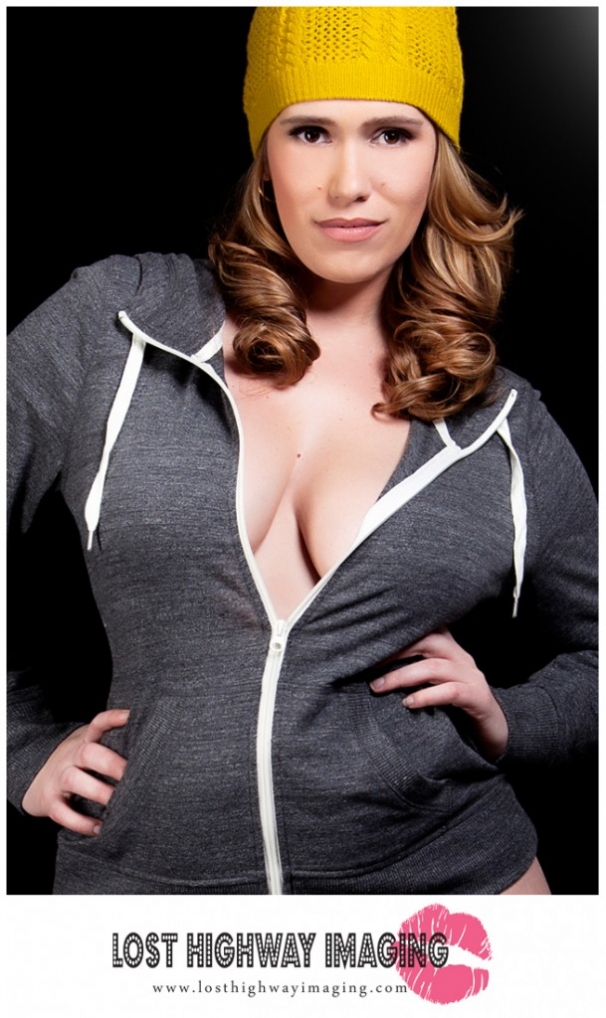 Six weeks later we met at the studio again, this time to capture her beautiful, healthy, post-mastectomy body. Here is one of her favorite post-surgery photos:

Rachel, you are one of the strongest, bravest, most courageous women I have ever been blessed to meet. Your strength, grace and humor are admirable and I am honored that you trusted me to capture this incredibly challenging and transitional time for you. I cannot WAIT for our urban shoot after your reconstruction… we are going to have such a blast! Thank you also goes to Alex Williams for providing Rachel's beautiful hair and and makeup styling for her pre-surgery session.
You can check out Rachel's blog at www.buhbyeboobies.com and follow her progress and her adventures!
SELF EXAMS ARE CRITICAL! If you need more information on early detection, self-exams, mammograms or cancer support, please visit The National Breast Cancer Foundation

If you find yourself facing a cancer diagnosis and photos of your body and your breasts before your surgery is important to you, please contact us. We serve clients from Boston to New York City and all over the New England area, including MA, CT, RI, NH, VT, NY, ME and more. We will do everything we can to work within the schedules provided to you by your hospital and surgeon to make the experience possible for you. We know that these things can be incredibly unexpected and will do our best to make sure we can photograph you before your surgery.