We recently welcomed Sarah into our studio for her very first boudoir photo shoot! Sarah is a fellow redhead with piercing blue eyes and a smile that lights up a room! Her sense of humor is right up my alley and the dirty jokes and girl talk had us laughing during her entire session! Her tears of joy at her reveal appointment made me cry, too! Sarah, it was such an honor to be your photographer! You are an amazing, gorgeous woman and I'm so proud to have helped you find that inner confidence that just needed a little coaxing to come out and shine!
LHI: What initially made you decide to book a boudoir shoot?
Sarah: I booked the shoot after deciding I wanted to do something different for my fiancé for christmas. I figured that it would be fun and would really surprise him as I have been working soo hard all year to lose weight, plus I'm not the girl who enjoys having her photo taken.
LHI: What was your biggest fear before you booked your shoot? Did it come true and, if not, what happened instead?
Sarah: My biggest fear was not being able to be sexy. I didn't know how it would turn out or if I had anything that would be sexy. I am your average 28 year old who has no lingerie and my underwear do NOT match my bra. LOL. It took me stepping out of my norm and thinking sexy to finally figure out what I wanted to do. After a sit down with Beth and going over things she suggested, I was able to find all the outfits for my shoot. My other fear was looking frumpy (I have a terrible self esteem issue). All of my fears were wrong. My photos came out perfect… beyond perfect… and it was soo easy and free spirited. Nothing weird, just a couple of girls playing dress up and having fun.
LHI: What was your favorite part of your photo shoot?
Sarah: My favorite part of the photo shoot was working with Beth. She made me feel like an old friend and we just laughed and had fun. There was no stuffy-ness about it. I was worried about not being able to pose correctly or show the right facial poses as I have never modeled or had professional photos done. She was able to walk me through it all and take a down home girl and turn her into something amazing!
LHI: Why should women treat themselves to this experience?
Sarah: I think every women should give this a shot. Its a freeing experience and you are able to just let yourself go and have fun. The end product is worth the little freak out that I know I had. I was in tears when I saw my photos. They are amazing. Every women should be able to feel like a super star. Even if its just for them and no one else. My self esteem went through the roof after this shoot. I have so much more confidence now in how I carry myself.
LHI: If you were going to tell your best friend about your experience with Lost Highway Imaging, what would you tell her?
Sarah: I have already told my best friend about this and she was one of the first people to see the photos. I told her that she NEEDED to give it a try. You can be sexy and not raunchy (which I found some people think this is) You can let yourself over to the camera and just finally be yourself! These aren't just photos… This session that you sign up for is a work of art. You are FINALLY the muse that every women wants to be!
Check out Sarah's photos from her shoot… she's GORGEOUS!! Hair and makeup by me (yes, I do makeovers for many of the ladies that comet us!) See her before and after photo in our Transformation Gallery.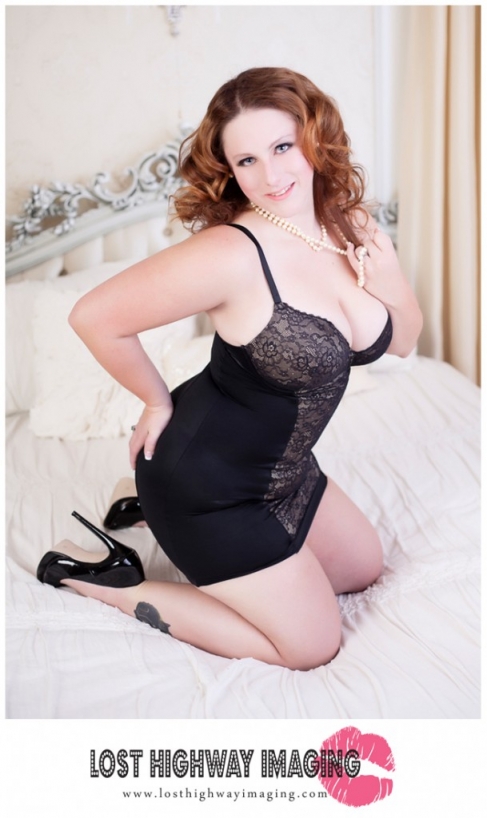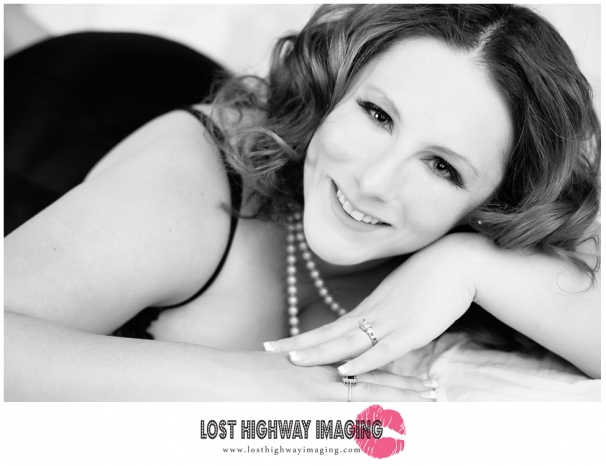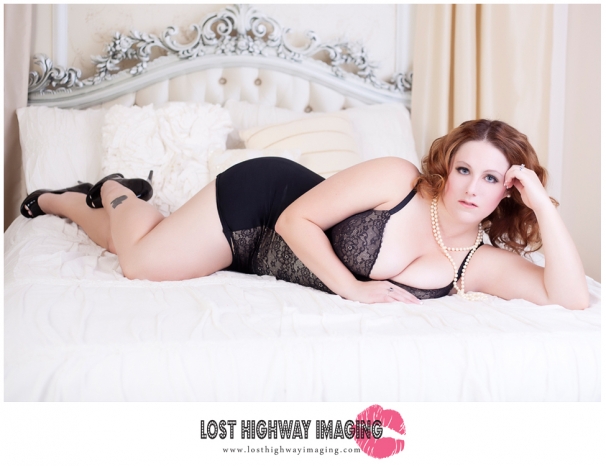 Thank you so much for sharing your experience with our Connecticut boudoir photography studio, Sarah! You ROCKED your shoot and I can't wait to photograph you again!
Lost Highway Imaging is a CT Boudoir Photography Studio serving the entire East Coast… from New Hampshire and Rhode Island to Massachusetts, New York and beyond! If you've always dreamed of having your own sexy lingerie photo shoot please contact us for details!