I was lucky enough to meet Stephanie last year, when she came in for her very first photo shoot ever! She wanted to do a combination of vintage pinup photography and 1940's-era lounge singer glamour photos. We had such an awesome shoot and Stephanie even sang during the lounge singer set to get fully into the moment. Her incredibly beautiful voice nearly brought me to tears! She was a natural in front of the camera and is just breathtaking. Not only is she beautiful, but she's incredibly bright, driven and confident… which was reflected in her images!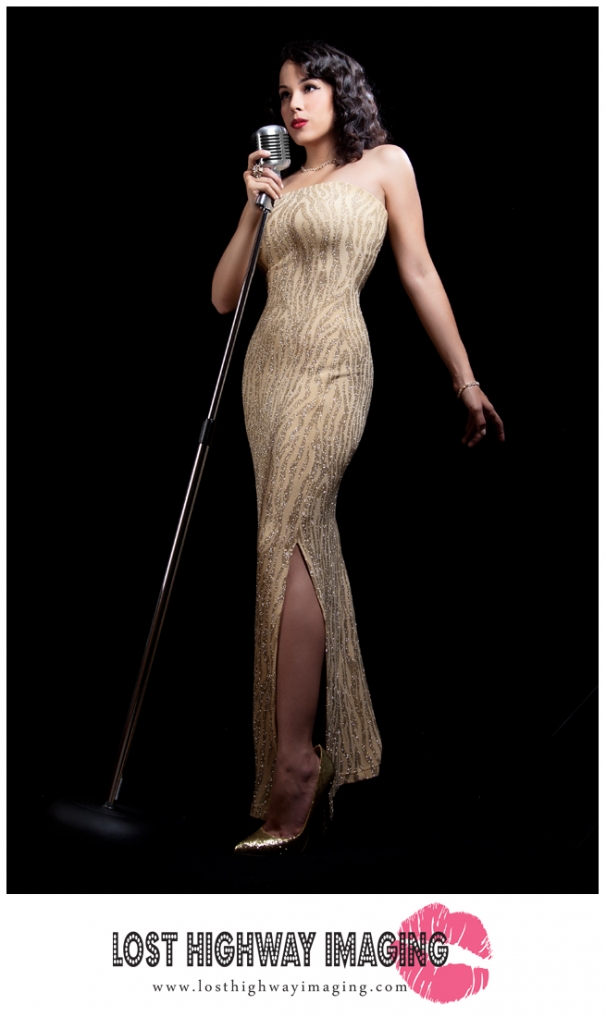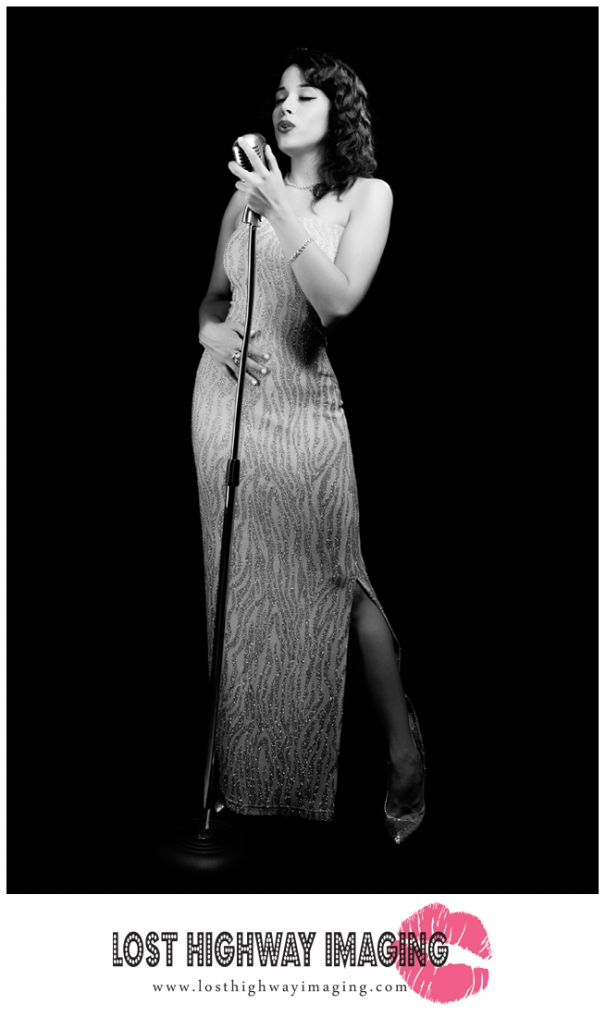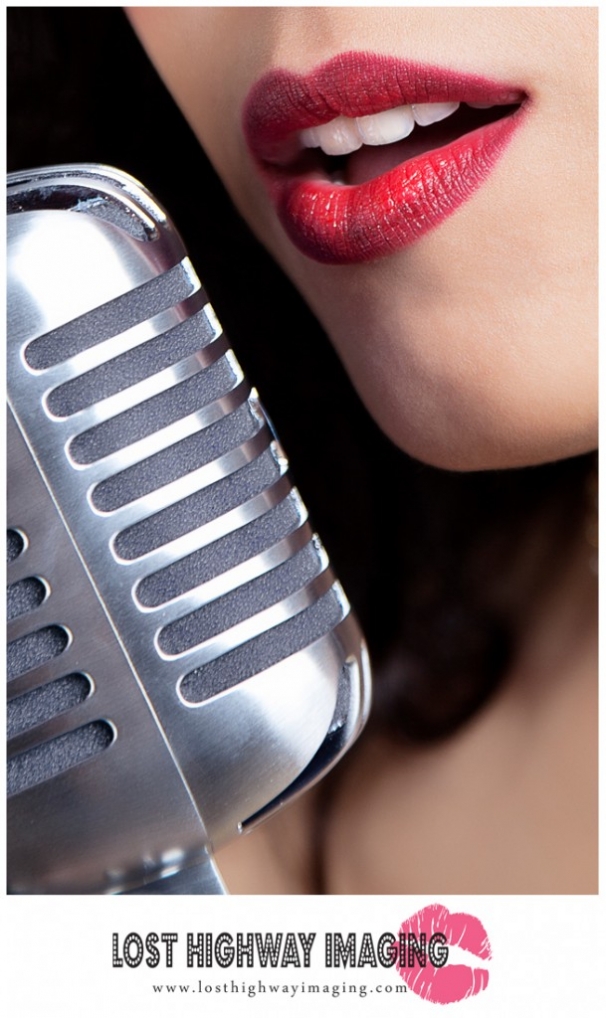 Stephanie has had a big year… she decided to follow her heart and pursue her love of music as a career! The first step in that journey was to create a professional portfolio in order to brand herself as an artist and performer. I was incredibly honored when she contacted me saying that she would love for me to be a part of the project with her. We started bouncing ideas around, sharing Pinterest boards, discussing hair, makeup and styling and determining an overall feel for the shoot. Her inspiration images were fantastic and the closer we came to the big day, the more excited I was! When she arrived at our Connecticut glamour studio and showed me all of her wardrobe choices I knew we were going to create something REALLY special… and we did! Stephanie was also very excited to participate in our interview series, so please read below for her experience in her own words!
LHI: What initially made you decide to book a photo shoot with us?
Stephanie: I was looking to build a professional portfolio in order to market myself as a musician. I wanted to have very genuine and high quality images that would not only portray my own style but also my true personality. As the current lead vocalist for "The Fake Experience" – a local cover band here in Connecticut – and as a recently accepted student of Berklee College of Music, my portfolio needed diversity and originality in order to be used for future projects. It was easy to confirm that I would achieve all that is listed above and more with Lost Highway Imaging.
Visit www.facebook.com/thefakeexperience for upcoming events and information.
LHI: You had a shoot with us last year. What made you want to come back and do it again?
Stephanie: My shoot the previous year was actually my first photo shoot! I had no prior modeling experience or professional photography experience. From the moment I contacted Lost Highway Imaging to the moment I completed that first photo shoot last year, I experienced exceptional customer service! I received such efficient communication, wonderful guidance, helpful tips, and truly excellent treatment throughout the entire process that I simply knew I'd be back as soon as I could. Seeing how my original idea had come to life and holding those timeless photographs in my hand provided me with an indisputable accomplished feeling.
LHI: What was your favorite part of your shoot?
Stephanie: I would say my favorite part of the shoot happens in the very beginning when you sit down and watch yourself transform. Lost Highway Imaging provides you with such talented individuals that simply take care of everything! My hair, make-up, and clothes we're absolutely beautiful. In between outfit changes, I would catch a glimpse of my hair and make-up and smile…!! I think the best way to describe it is that you become a superstar for a day, with superstar treatment, and superstar results.
LHI: Why should women treat themselves to this experience?
Stephanie: Every single woman should treat herself to this experience at least ONCE in her lifetime because it is an incredibly empowering experience! It allows you to see how beautiful we each can be… immediately increases your confidence… captures you forever with all your perfectly imperfect flaws or flawlessness… and that is something women can cherish forever!! A timeless photograph.
LHI: If you were going to tell your best friend about your experience with Lost Highway Imaging, what would you tell her?
Stephanie: I brought my best friend with me – my mother! I had told her how incredible I had felt during my first photo shoot that she insisted on coming the second time around. I told her what I would tell anyone who would ask me though… DO IT! Treating yourself to a day where you are treated like royalty, a place where you can feel comfortable in your own skin, are allowed to be yourself at all times (or whoever you want to be for the day since dressing up is one of the Lost Highway Imaging specialties), a place where your crazy ideas can come to life, and receive images you can show your grandchildren when all is said and done… It just makes sense to do it!! I know I will treat myself to it again.
P.S. My mother is signing up for her own photo shoot this summer. Enough said.
Here are our gorgeous results – a perfect beginning to a developing artist's portfolio! Hair by Alex Williams and makeup was a collaboration between Beth Claire and Alex Williams.














Thank you, Stephanie, for sharing your story! You are inspiring and I'm proud to have been a part of such an important part of your blossoming career! You are going BIG places, girl! Keep following your dreams!
Lost Highway Imaging is Connecticut's premiere boudoir photography studio. We specialize in glamour, beauty, pin-up and boudoir photographs for all women! You don't need to be a professional model to have gorgeous, sexy photos that you'll treasure forever! From sexy lingerie photoshoots, to nude photography, to fully clothed glamour photos, we are committed to making all women look and feel beautiful! We serve women up and down the East Coast, from Maine, New Hampshire and Vermont to NYC, New York, CT, Massachusetts, Rhode Island and beyond. Interested in a session of your own? Contact us for more information!