---
---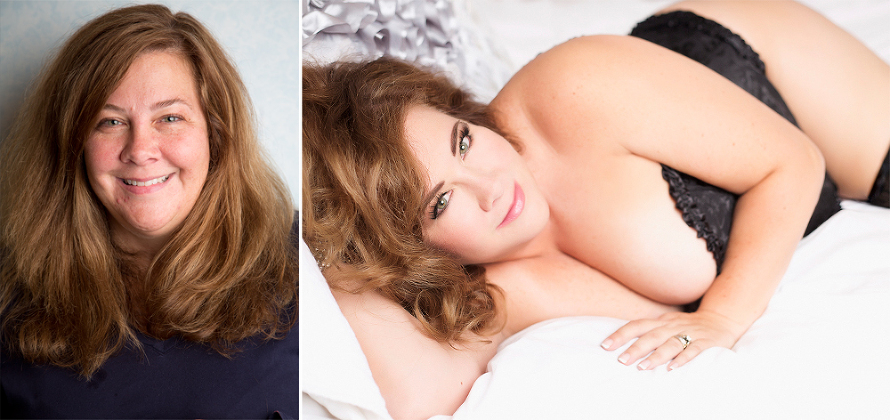 These are some of our favorite transformations! Every woman is beautiful… let us introduce you to your inner BOMBSHELL!
At Lost Highway Imaging, we truly believe that every woman is beautiful! Every size, every shape, every color, every age… no exceptions! A complimentary makeover is included with every boudoir, pinup and beauty shoot at our studio. Whether you want classic lingerie photos, vintage pinup images, sexy glamour shots or classic, beautiful headshots, our stylists will work with you to create the look you desire! Our Connecticut boudoir photography studio will transform you into a supermodel for a day!
---
A note from Beth Claire, owner, makeup artist and photographer at Lost Highway Imaging:
"Professional hair and makeup styling is a crucial part of your boudoir experience, but not for the reason you might think. Artfully applied makeup and polished hairstyling is less about how you look, and more about how you FEEL. Of course you want to look your best for your shoot but, as a photographer, I'm more concerned with how your feel about the way you look. When you feel pampered, relaxed and beautiful, that feeling will translate into confidence in your photos. The truth is, I could photograph you with no makeup at all and you'd look amazing. You don't NEED makeup, trust me (I can hear you calling me crazy right now, lol, but it is true), you are gorgeous just as you are. Beautifully applied makeup highlights your best features, yes, but it also serves much the same purpose as expensive shoes or elegantly designed lingerie… it changes the way you feel more than the way you look. I became a photographer in order to show women how I see them and one of the qualities I always recognize in women is their strength. Having confidence in yourself during your shoot is one of the ways to help that strength translate to your images. There are many factors that go into building that confidence, and expert styling is one of the most important."
---
Interested?
Contact beth@losthighwayimaging.com for more information or to book your very own session!