'Tis the season… for BRIDES! I love wedding season… it means Spring is finally here! We are quickly closing in on March now and I don't know about you but I can't WAIT for warmer weather, longer days and all of the wedding excitement that May and June bring!
So, maybe you are getting married this spring or perhaps celebrating an anniversary! Do you know what you are going to give the love of your life on this once-in-a-lifetime occasion? How about the gift only you can give… the gift of YOU! Imagine the look on your groom's face on your wedding night when you hand him a little white gift bag all gussied up with pearls and petal-pink tissue. Can you feel the anticipation in the room as he slowly unties the bow so delicately decorating your gorgeous, custom-designed bridal boudoir album?? It is a gift he will NEVER forget and a moment you will both remember forever!
Here at Lost Highway Imaging, bridal boudoir and bridal glam is one of our passions! We will walk you through wardrobe selection, discuss how you envision your final images and support you every step of the way!
Your images can be classic, sexy, timeless, sassy, glamorous… all that you can imagine and more! Wear your wedding night lingerie, the foundation items for your dress, a veil and garter, or use your imagination and try something that is uniquely you! Whether an unforgettable gift for your wedding night, a knock-his-socks-off anniversary present or for another special occasion, you won't be able to wipe the smile off his face for weeks!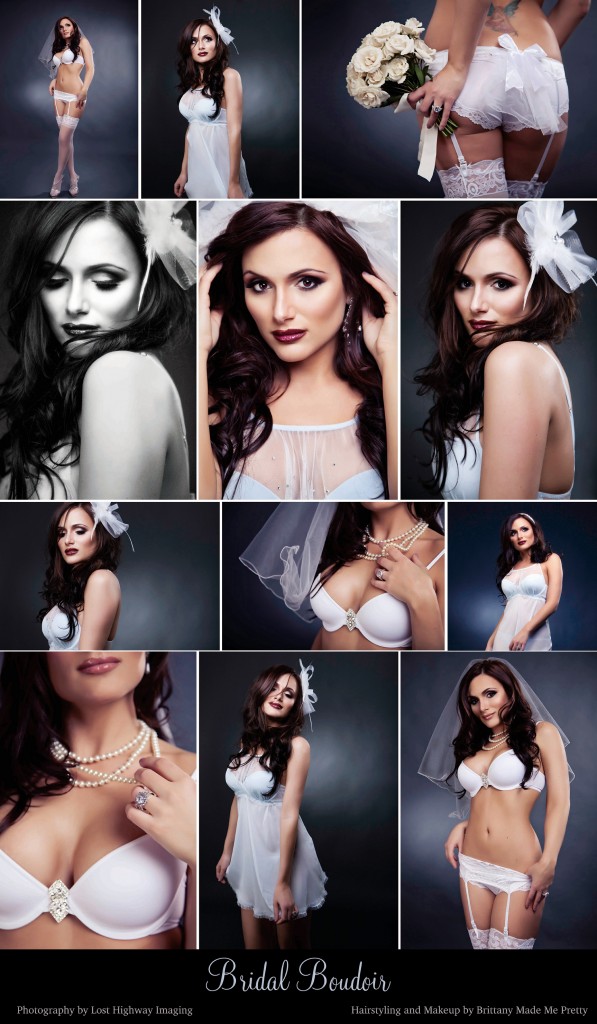 Our studio is located in Preston, Connecticut, less than 5 minutes from Foxwoods Casino and only 10 minutes from Mohegan Sun. We are close to Norwich, New London, Groton, Hartford, New Haven, Willimantic and Fairfield. Only a short drive from surrounding states and many clients drive from Boston, Massachusetts, Rhode Island, New York, New Hampshire and beyond! You can see available appointment dates and times and book your session here: BOOK NOW
You can always contact me with questions, too! beth@losthighwayimaging.com or call me at 860-608-4868
Find us on Facebook, too! http://www.facebook.com/losthighwayimaging