Here are some things I hear a lot when it comes to women hesitating on booking their own boudoir shoot:
"But I'm not skinny like those models!"
"Boudoir is for thin women!"
"Only models wants to get pictures taken in their underwear!"
"I'll do it as soon as I  lose 10 (or 20, or 30, or 40…) pounds!"
"Where will I even find lingerie that fits me??"
I'm not going to lie… these comments, objections and thoughts make me sad. I can't help it. As a woman who has struggled with her weight her whole life… I get it. I get it in a seriously deep kind of way, which is probably why it makes me sad. I have, from the very first day that I opened my doors, believed that every single woman is beautiful. Every single one. Did you hear me say skinny ones? No. Boudoir is for EVERY SINGLE WOMAN. Should I say it louder for the ones in the back. EVERYSINGLEONE! Over half of my clients are what the mainstream media would consider "plus size" or "curvy." I have (an apparently shocking) fact for the media… the average size of an American woman is a 16. Yes, a size 16 is average. See Article About Recent Study Here And it is BEAUTIFUL! Just like every other size. I feel the same frustration that every other woman in the country feels when I flip through the latest clothing catalog that winds up in my mailbox. Every woman featured is a 0 or 2 with the occasional 4 thrown in as a gesture of goodwill by the company. This doesn't help us decide what the clothes REALLY look like! Not to mention the photos are usually edited beyond recognition and the clothes are tucked and smoothed just as much as the model is!
My studio is welcoming and encouraging to women of every single size. No exceptions. Whether you are a 00, 4, 8, 14, 18, 22, 28 or any other number on the spectrum, you are beautiful, powerful, strong and you DESERVE to be confident and look sexy! I have had clients contact me after other studios have turned them down based on their age, weight, mobility or medical condition. Often, they are very reluctant to even contact another studio because of how badly that made them feel. This will NEVER happen with me or in my studio. Ever. All women are welcome (yes, this includes transgender women).
I adore photographing curvy women and helping women who may struggle with seeing themselves as beautiful. It's one of the most rewarding parts of my job because I love showing women how I see them. I don't see what you see when you look at yourself. I don't see the flaws or the things you give yourself such grief about. I see what makes you beautiful. In 10 years I have not once met a woman I didn't see as beautiful. I find the things that make YOU unique and play up all of your best and favorite features. I ask that the studio stay a safe, body-positive place. If you start to talk down about yourself or fault find, I'm going to remind you to tell yourself positive things. I'm not unrealistic. I know that almost all women have things they would rather conceal about themselves or parts that aren't their favorite. Don't worry! We'll talk about those too, particularly in your pre-session consult and in your questionnaire. I can't help you disguise those areas if I don't know what they are. But once we start shooting I'm going to ask that you keep an open mind and tell yourself that you are just as gorgeous as any other woman on this planet and just as worthy of a spectacular boudoir experience. I'm also going to help you pose and teach you how to rock those curves so you can look your absolute best!
Here are some gorgeous examples of a few of our curvy clients! Some came in nervous about looking their best, some walked in embracing every inch of themselves and some fell somewhere in the middle of the two… but they all walked out with a newfound confidence and a bounce in their step! Never let a number on a scale determine how you feel about yourself, and never let it stop you from booking a boudoir shoot of your own! I'll help you decide what to wear and teach you how to play up every one of your favorite assets! I can also coach you in the best way to camouflage areas you may not love so much. But, in the end, what I really want is for you to embrace who you are in the moment. Love yourself.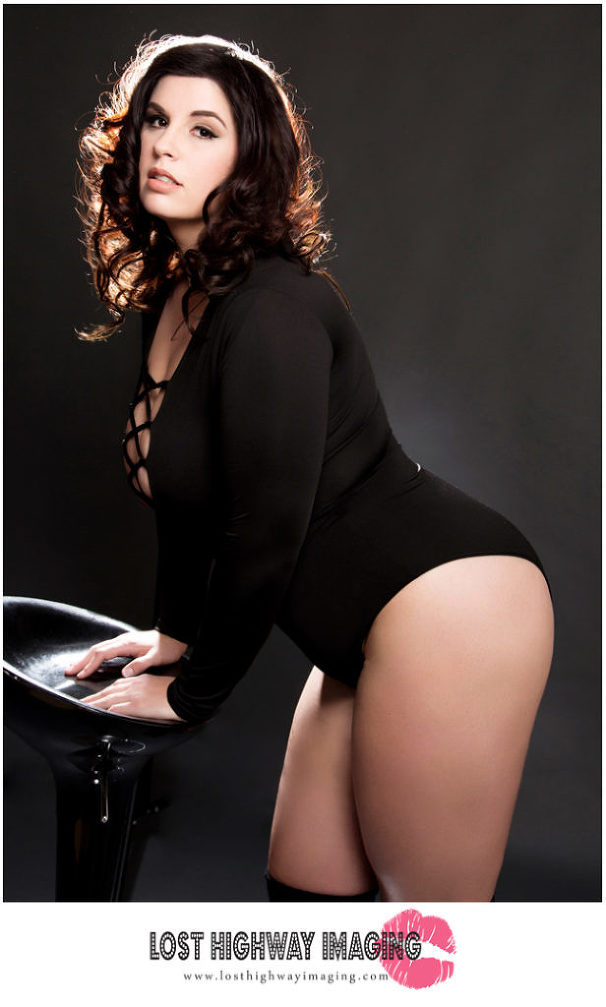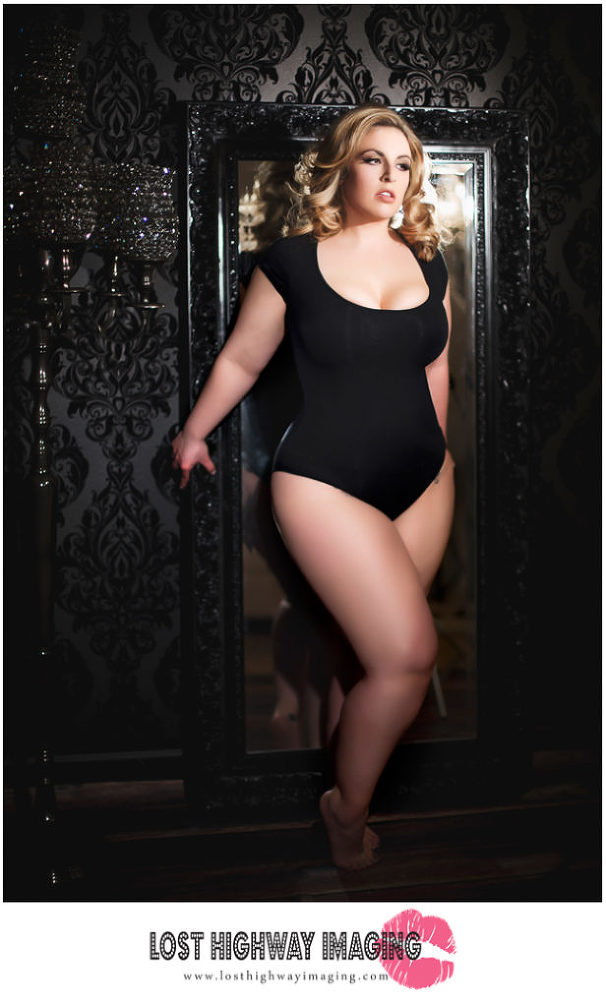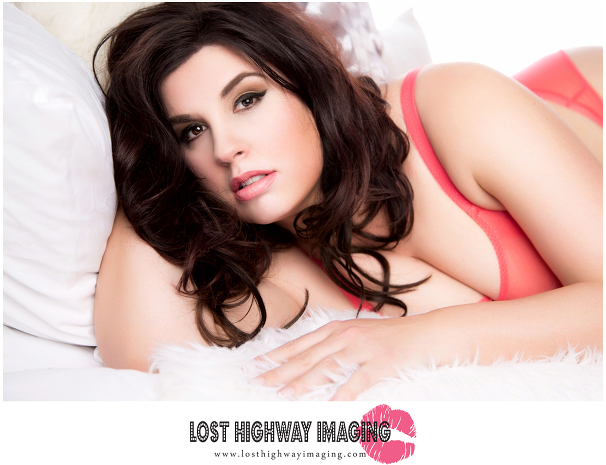 Need lingerie in an expanded selection of sizes? Have trouble finding pretty bras or sexy panties that fit great? Here are some of my favorite retailers for curves!
Ready for your own boudoir shoot with Lost Highway Imaging? Have more questions? Reach out to me! beth@losthighwayimaging.com
Lost Highway Imaging is Connecticut's premiere boudoir photography studio, located in Preston, CT. We specialize in beauty, glamour, pinup, fashion, boudoir and intimate portraits of women, by women. Our all female staff knows just how to help you look your best and have a blast doing it! You'll walk away with so much more than just photos. We serve the entire New England area, including Hartford, Greenwich, Fairfield, NYC suburbs, New Haven, Cheshire, Clinton, Hamden, Westerly, Mystic, Stonington, Boston, Providence and beyond.
SaveSave
SaveSave