Recently I posted a special shoot opportunity on my Facebook page. It was a few weeks before Valentine's Day and my kids had a half day at school. Pre-Valentine's is super busy at the studio and I was worried about losing a full shooting day… so I had an idea! When I got hurt over the summer and went through multiple surgeries my husband and kids did a little remodel of my dining room as a surprise to me. I was not allowed to drive or even lift anything over a pound for months and I was really down about not shooting. They did something awesome and turned my office/dining room into a little home studio space for me so I could still create while I was laid up. It was fun for models and people I knew well, but it never occurred to me to bring clients here (mostly because I happily share my home with German Shepherds, 6 spoiled kitties and a rabbit!). So I decided to make a bedroom set and offer the session to one client who wanted something truly different from what I shoot in my studio. Miranda jumped right on it and I was thrilled because not only is she gorgeous, but I'd photographed her before and she's just plain awesome! It also helped that I know she loves animals and would be happy to have my crew hanging around while we worked!
Here they are "helping" me set up…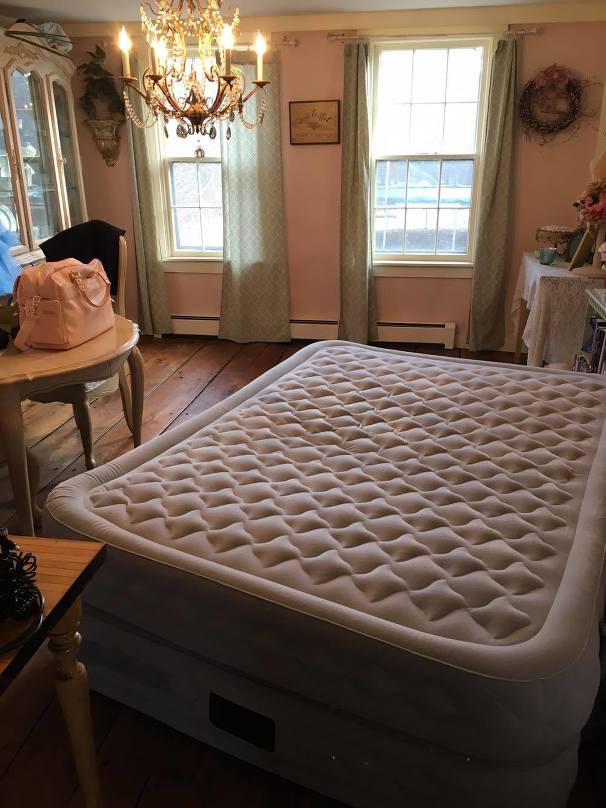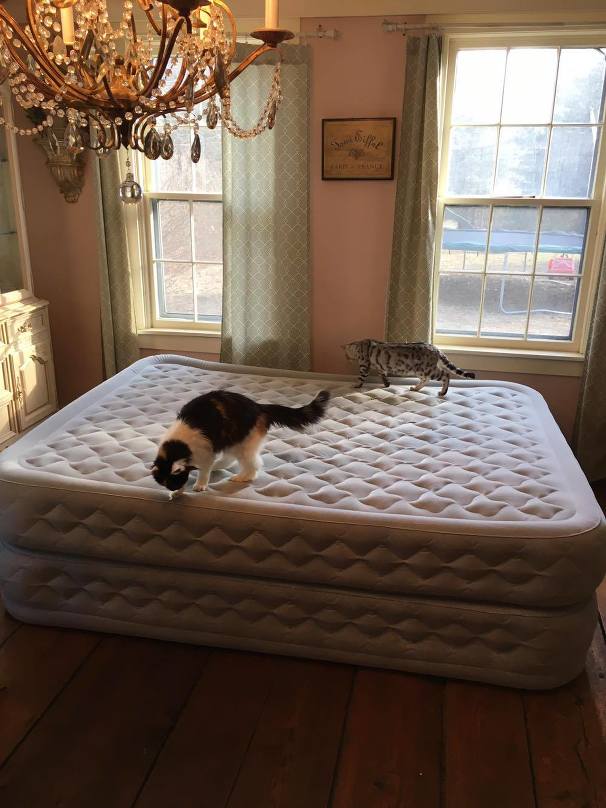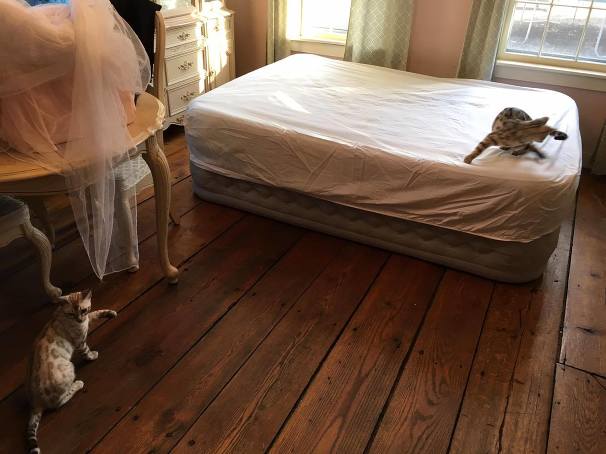 They were so ridiculous! LOL! But on to the real stuff…
One thing I love about Miranda (and there are many!) is that she's always up for anything and she trusts me to dress her up and pose her like a Barbie doll! Lol! She never hesitates when I have a crazy idea and no matter what pose, expression or outfit I throw at her she's all in. She embraces it all and she looks like a pro moving from pose to pose effortlessly as I coach her. It also helps that she has curves to die for and the kind of eyes that you just get lost in. We spent most of her shoot laughing and a fair amount of time pushing kittens off the bed. But the second you turn the camera on this woman -BOOM- she's all business!
Katey, from MayMac Lingerie, joined us to help dress and style Miranda and her styling and lingerie options are just flawless! I always love working with Katey because she is a true professional and intensely passionate about her work. She believes, heart and soul, that all women are beautiful and our messages are perfectly in sync as business owners. She knows that all women deserve gorgeous lingerie options, regardless of their size or shape, and her lines all reflect that!
Miranda, thank you so much for embracing and loving yourself and inspiring the rest of us to do the same! You are gorgeous and I'm so thrilled every time we have the opportunity to work together! The camera loves you… and so do I!














Ready for a session of your own? Thinking about a boudoir photography shoot? Maybe you are a bride looking for the perfect sexy gift for her groom? Or thinking lingerie photos would make a great anniversary gift? Get in touch! We're here to help and our Connecticut boudoir studio serves all of New England and beyond! E-mail beth@losthighwayimaging.com