So now that we've talked history, let's talk pinup! This is a shortlist of some of the most popular American brands.
PINUP GIRL CLOTHING: If you've seen 10 vintage-inspired swing dresses you love, I'd bet at least half of them were made by this company. Pinup Girl Clothing began as a small-business venture, and is now the biggest retro clothing retailer around. Pinup Girl Clothing—called "PUG" by its customers and staff—has also been noted for practicing what is all too often only preached in the fashion community: clothing for every size. PUG's four in-house brands range from XS to 4X. If you're starting off your pinup wardrobe with PUG, I recommend the Heidi dress—a sweet, breathable, cap-sleeve swing that sashayed straight out of Pleasantville—or a Jenny dress—a charming early 60s day-dress design with adjustable straps, a structured bodice, and a big swing skirt full of gathers.
VIXEN: Vixen was established by artist, designer, and model Micheline Pitt, formerly of Pinup Girl Clothing. Micheline's goal for the Vixen line was sleek, high-quality, comfortable pinup basics, and she achieved it and then some with Vixen. For comfy, everyday glam, her styles of knit pullover tops and upcoming Bad Girl Denim are a perfect fit, and her dresses all look break-the-internet fantastic. If you're in a Gothic mood, her La Femme Noir line launches soon, and it is lacey and dark and divine. In addition, Micheline takes preorders! (With the recent increased interest in pinup fashion, a Black-Fridayesque online culture has begun with pressure to buy immediately or miss out, and I personally hate it! Preorders eliminate this issue.) Micheline also insists on clothing for every figure and stocks XS to 4X in her Etsy shop, and she personally responds to inquiries via Etsy and her Facebook page, The Vixen's Salon.
TRASHY DIVA: Just past the swaying crowds, some blocks down from a big, blue house selling New Orleans' best oysters, you'll find Trashy Diva. Trashy Diva's dresses are of supreme quality, with sizes ranging from 00 to 24, and unique prints as vibrant and captivating as the Mardi Gras parade. Some are all about storybook Southern charm—seersucker, gingham, and polka dots; others are bolder, like their Venice Nights and Psychedelic Ferns prints. Being based in the bayou, Trashy Diva always keeps it summer-friendly with flirty hemlines, airy cuts, and lightweight, high-quality fabrics. When I walked into Trashy Diva's Magazine Street store in New Orleans, I was overcome by the relaxed attentiveness of the staff and the gorgeous selection—they even have a whole adjoining store for vintage-style shoes! And I have never tried on two dresses in one place that fit with such exact precision. If you told me you could only treat yourself to one full-priced pinup dress this year, I'd send you to Trashy Diva. It's an investment, but it's worth it. Trashy Diva is based out of Louisiana, but can be bought online.
There are many pinup-acclaimed brands abroad, too! London-based Collectif and Voodoo Vixen are mainstays, as are Top Vintage and Miss Candyfloss, which are both based in Europe. These sell quality pinup clothing at varying costs, but pay attention to international shipping charges and longer delivery times!
Now, about cost. If you're accustomed to buying $5 sweaters at H&M, you're in for some culture shock. The average pinup dress usually ranges from $98 to $160 in cost. While all the vendors listed here often offer discount codes and the occasional site-wide sale, a true-to-style reproduction should always be considered an investment piece. This will help you spend your money wisely by committing yourself to only buy what you absolutely love. Live by these words: shop sales, and shop wise.
No matter which brands you explore, adhere to the cardinal rule: MEASURE YOURSELF (PROPERLY). Vintage clothing is about flattering fit. It's all too easy to give in to wishful thinking and distort your measurements—DON'T. Because you're perfect as you actually are, of course! Pinup should be a self-celebratory experience, so start off right and buy for you—not for the size they tell you to be, or for the last size leftover. If it's a hassle or it's uncomfortable, you won't wear it. As much as you may daydream of wearing it, you'll probably reach past it time and again because the actual experience of wearing it won't feel good. And that's a waste of your money and yourself, because you should feel amazing in what you wear.
More importantly, you should feel amazing in the choices you make to express yourself, which is what dressing up is, deep down. I believe 100% that our wardrobe is a means to self-expression; it allows us to create, undo, reinvent, daydream of that thing adulthood seems to rob us of: enchantment, with colors, textures, ideas. It enables us to explore ourselves more fully.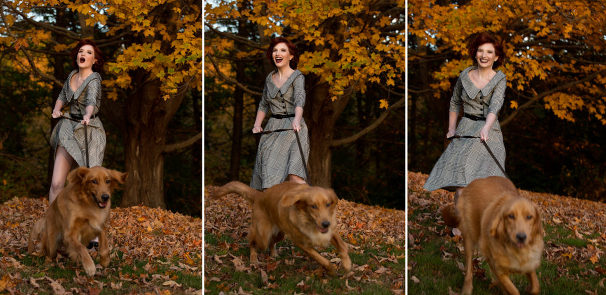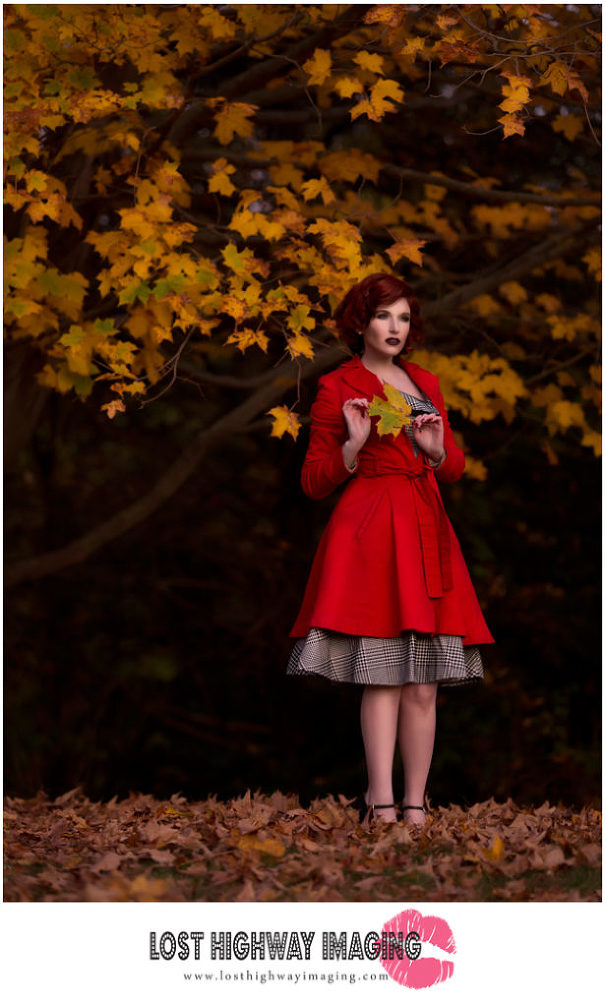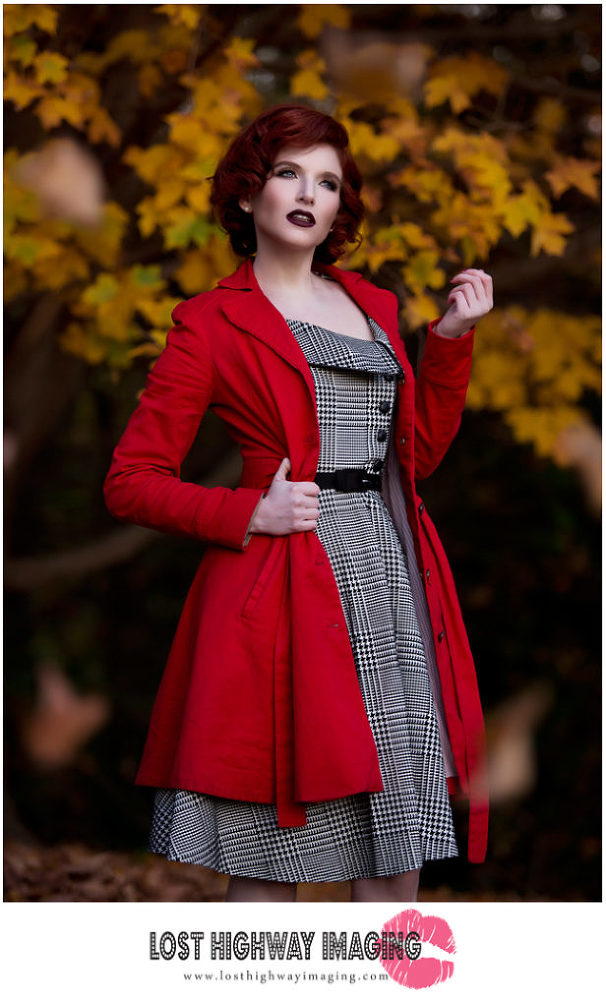 Ready for your own pinup photoshoot? Want to be a vintage vixen? Get in touch! beth@losthighwayimaging.com